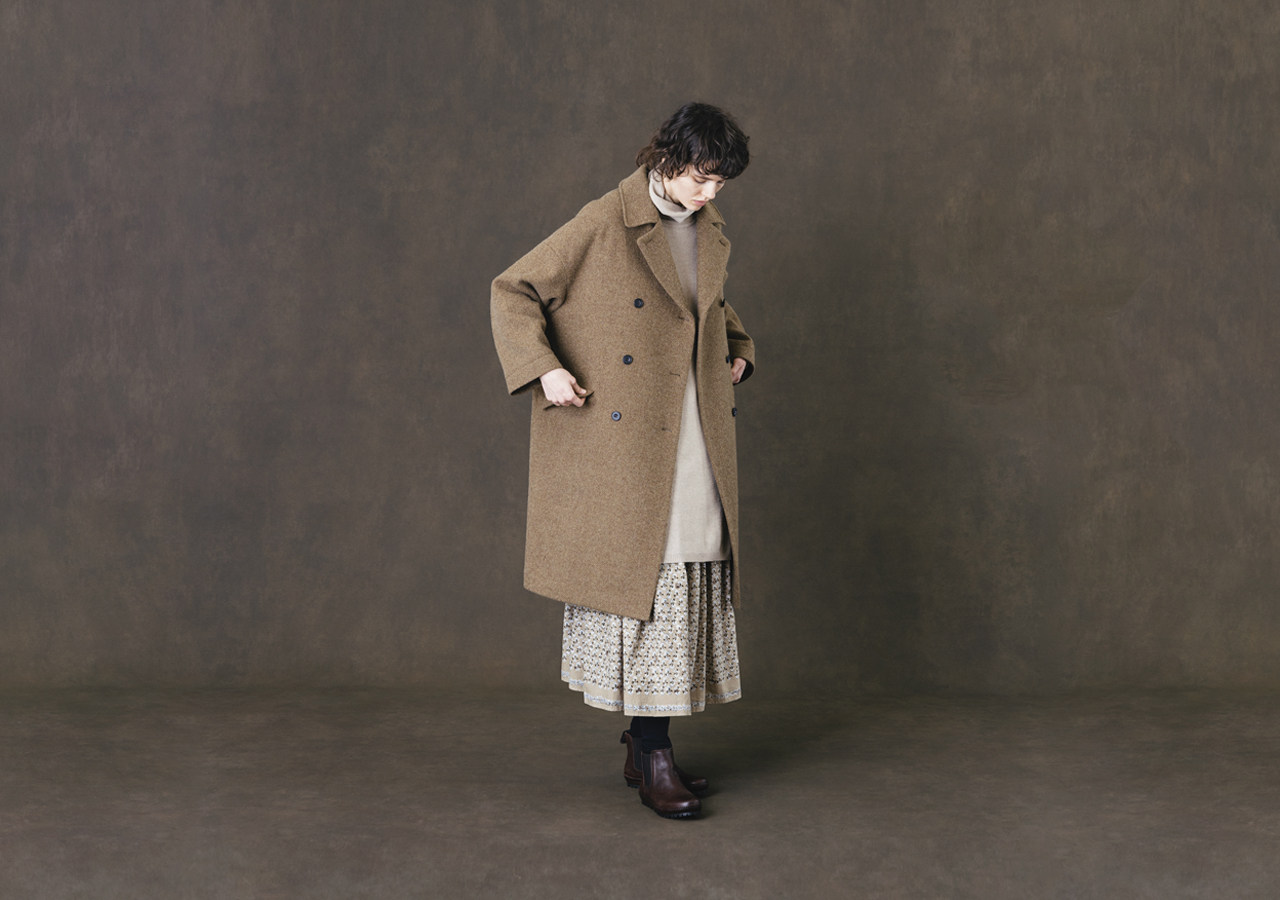 メゾン ド ソイル
コンフォート&リラックスをコンセプトにしたブランド"SOIL"のハイクラスラインとして2009年にスタート。
大地、土を意味するSOIL、そこに立つアトリエをイメージしたmaison de soilはよりコアでハイクオリティな商品を提案しています。

キーワードはGENUINE, HANDWORK, LEISURELY。
ヴィンテージコスチュームよりインスパイアされたデザインは奇をてらった過度なディテールはなく、 すべてがリアルクローズで、素材の良さを引き出すことを最優先しています。
それぞれの産地の伝統的な素材をベースに、熟練した職人による高度な手仕事や、一針一針丁寧に縫い上げたハンドステッチ等が加わり、出来上がった製品のすべてから作り手のぬくもりを感じとることができます。
maison de soil was established in 2009 as the high-class line of the brand SOIL,
which is based on the concept of comfort and relaxation.
SOIL means "earth" or "land," and maison de soil conjures up the image of a studio or workshop standing on the land.
It offers products that are for niche markets and of high quality.

Guiding concepts: GENUINE, HAND-CRAFTED, LEISURELY
Designs are inspired by vintage costumes without being too eccentric or showy.
They are all extremely realistic and attempt, first and foremost, to bring out the best qualities of the material itself.
Most of our products use traditional fabrics and materials from different parts of the world and are hand-stitched
and hand-embroidered patiently by skilled artisans.
The finished products, therefore, exude the warmth unique to things made by hand.